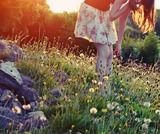 What? You tak kesah erk? Seriously? Hahaha ,lol. Mcm lah aku nak tahu sgt kau kesah ke tak en. Pi mampuih lah hang. Aku ckp elok-2 kau ckp mcm babi pulak en. Kurang ajar en kau? Pk aku takut ke dee? Baru form 3 ,dah kecoh. Kalau dah suka dkt perempuan lain tu ckp je lah doii ,tkde ah aku buat mcm tu. Kau yg bodoh ckp org lain. Sikit pun tk goyang lah wehh -.- Ckp besar lah lu mat! Sumpah weh ,aku ckp kau ni mmg pandai dlm game kan org en? Tahunya sakitkan hati perempuan je.
The fact is ,my heart was broken again ;| Hm ,guys i might seem be happy in front of you ,but act i'm not. Because that fucking boy had broke my heart. And he left me speechless :/ Do you know how it feel like? Oh goshh ,i think i wanna die =='
Why does it hurts so much?
Why does it hurts continuously?
Maybe all i need to do is endure the hurt for a while. Because in the end ,only scars are left. I shouldn't done that ,i should have ingnored it. I shouldn't have looked at you. But i can't. And finally my tears fall without a words :'(